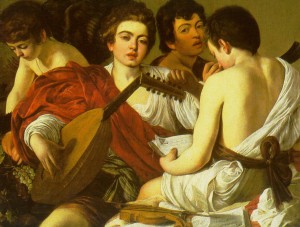 Another 3-part madrigal from the 17th Century by Thomas Tomkins.  It's lovely and sombre in its minor key.
When you work from the audio be sure to note what bar and beat you come in on as all audio parts start immediately and may not reflect your actual entrance beat.
Check out these lyrics:
How great delight from those sweet lips I taste
Whether I hear them speak, or feel them kiss!
Only this want I have, that being graced
With one of them, the other straight I miss.
Love, since thou canst do wonders, heap my blisses
And grant her kissing words, or speaking kisses.

And have a listen to Con Piacere sing it:

3-Parts together audio

Soprano audio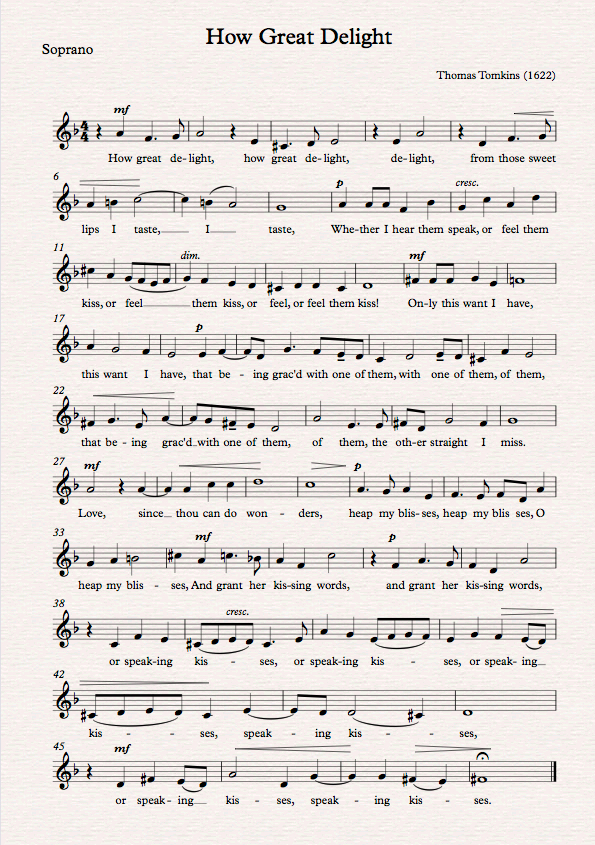 Alto audio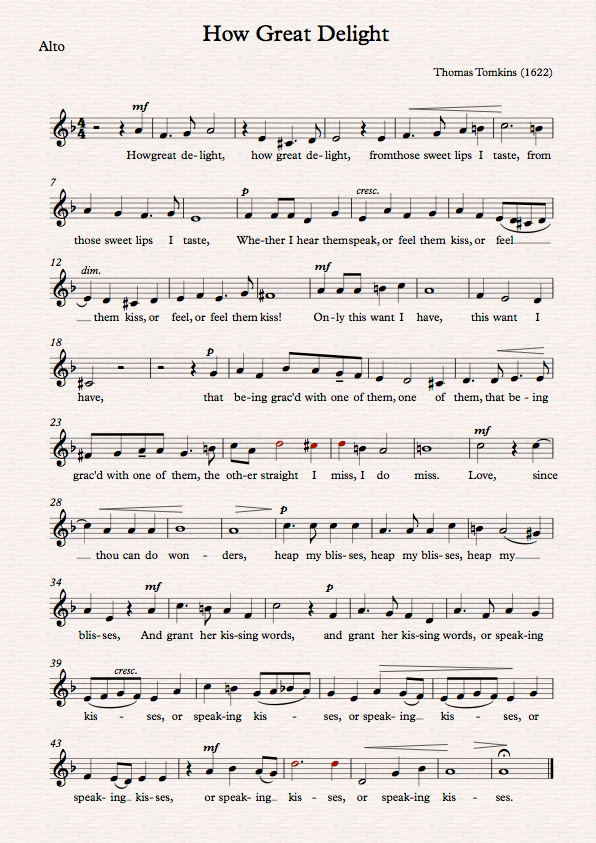 Baritone audio