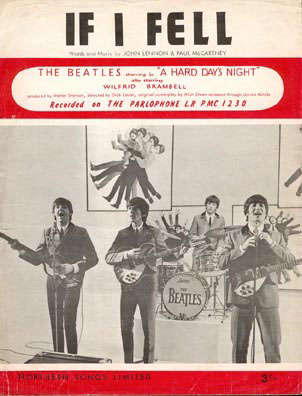 I said at rehearsal that McCartney was influenced by pop music from an earlier era––and of course, this was mostly written by John.
Duh.
ROLLING STONE's Top 100 Beatles Songs
26. 'If I Fell'
Main Writer: Lennon
Recorded: February 27, 1964
Released: June 26, 1964
9 weeks; no. 53 (B side)
"If I Fell" was Lennon's first attempt to write a slow, pretty number for a Beatles record. "People forget that John wrote some nice ballads," McCartney said. "People tend to think of him as an acerbic wit and aggressive and abrasive, but he did have a very warm side to him, really, which he didn't like to show too much in case he got rejected."
Lennon said the lyrics — in which he begs a new lover for tenderness after being wounded by the last girl — were "semiautobiographical, but not consciously." On the surface, they had little to do with his life: He had been with his wife, Cynthia, for years, and their son, Julian, was almost a year old.
But musically, it was one of Lennon's cleverest songs to date: The harmonic tricks of its strummy, offbeat opening were miles beyond what other bands were doing at the time, and it was "dripping with chords," as McCartney said. It also showcased some of the Beatles' finest singing. Lennon and McCartney shared a single microphone for their Everly Brothers-like close harmonies.
If I Fell – 3 Parts, SAB
If I Fell – Soprano part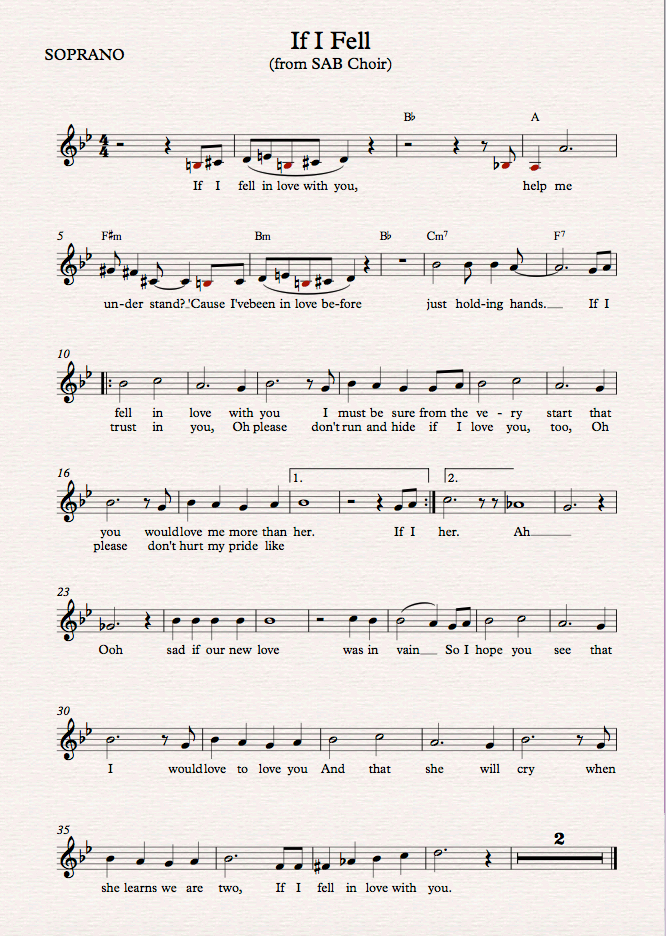 If I Fell – Alto part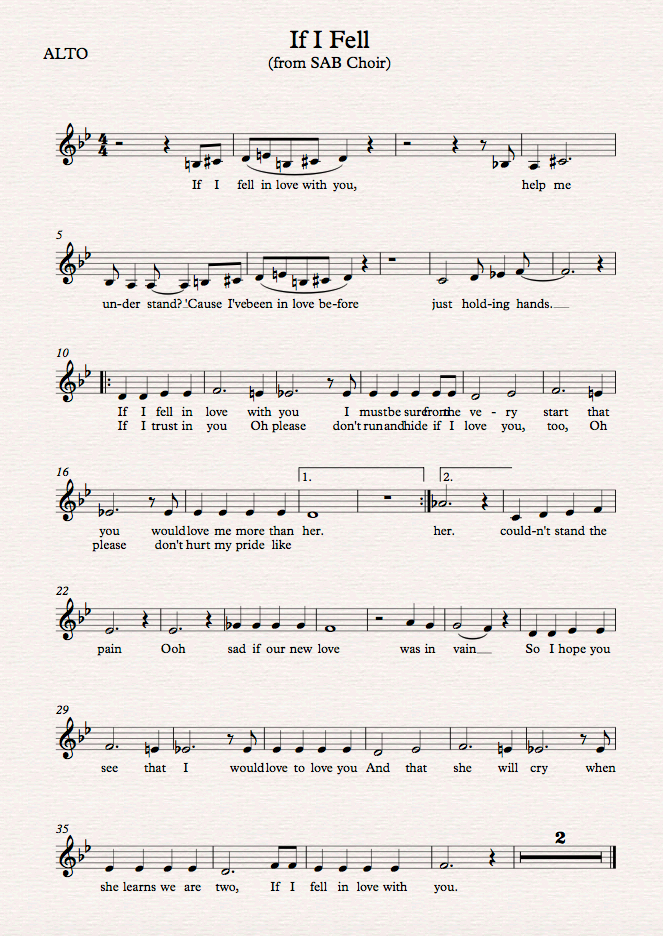 If I Fell – Baritone part