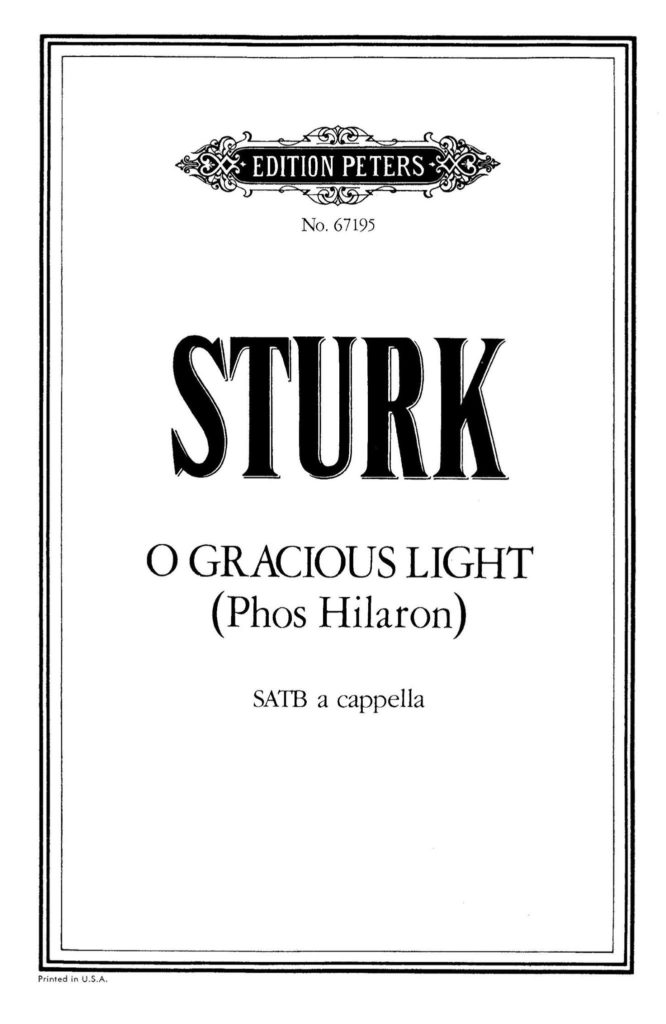 I worked with composer Stephen Sturk for a few years back in the 1980s when I was a soloist at the Cathedral of St John the Divine in New York. I was fortunate enough to be in the evensong choir that recorded his beautiful Evening Service, of which the Phos Hilaron (O Gracious Light) is the first part. I still have the original cassette tape with him conducting. I'll post it here at some point so you can hear it.
It was originally composed for ATB (alto, tenor, bass) but Carol has done a lovely job of rewriting it for SAB. I hope you love it as much as I do.
Download PDF of complete score here for printing.
Audio – All 3 Parts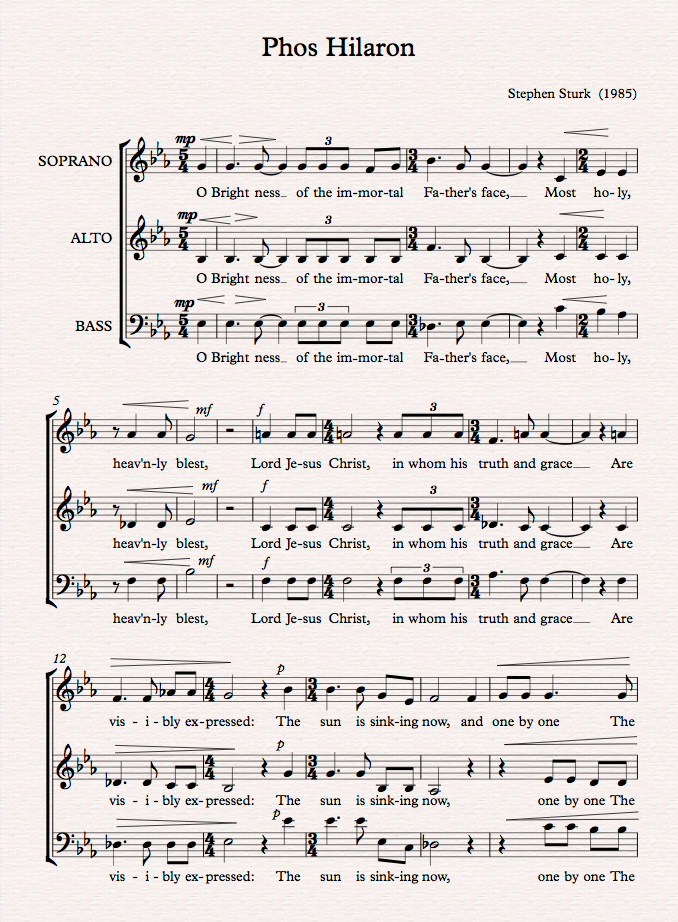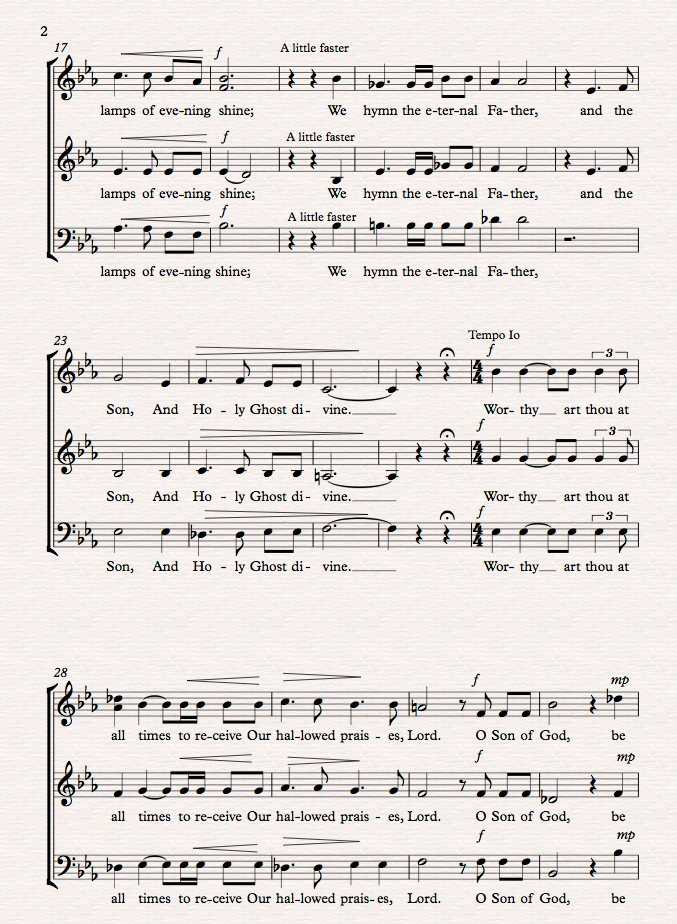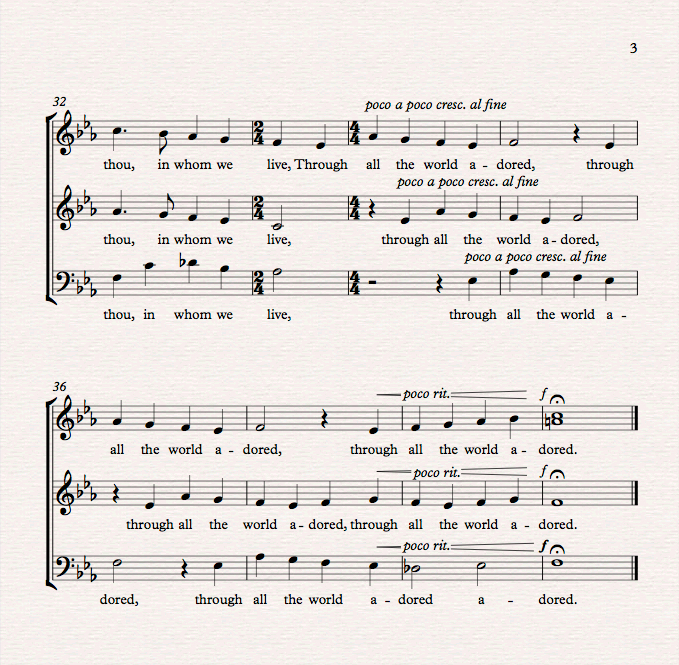 Audio – Soprano Part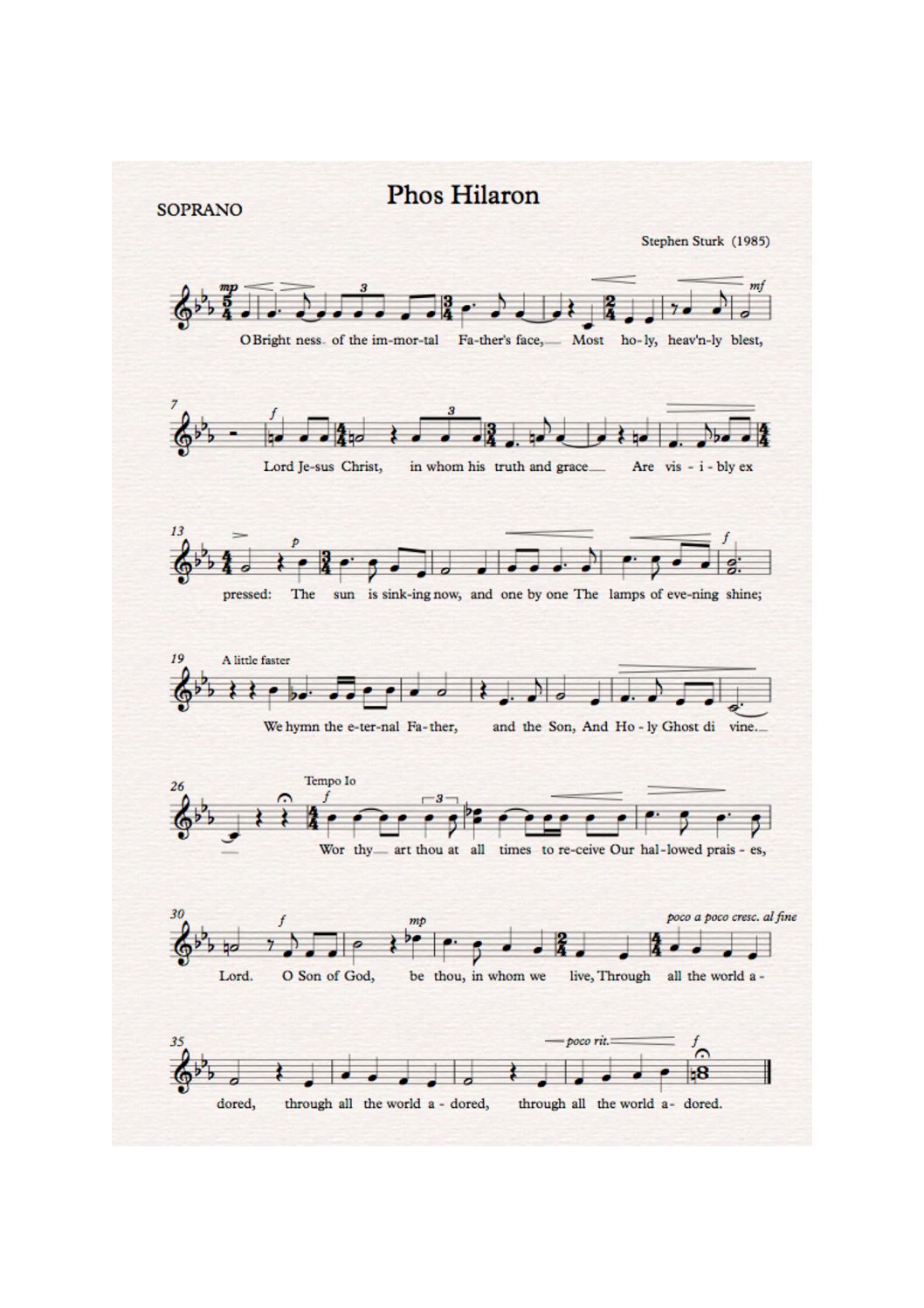 Audio – Alto Part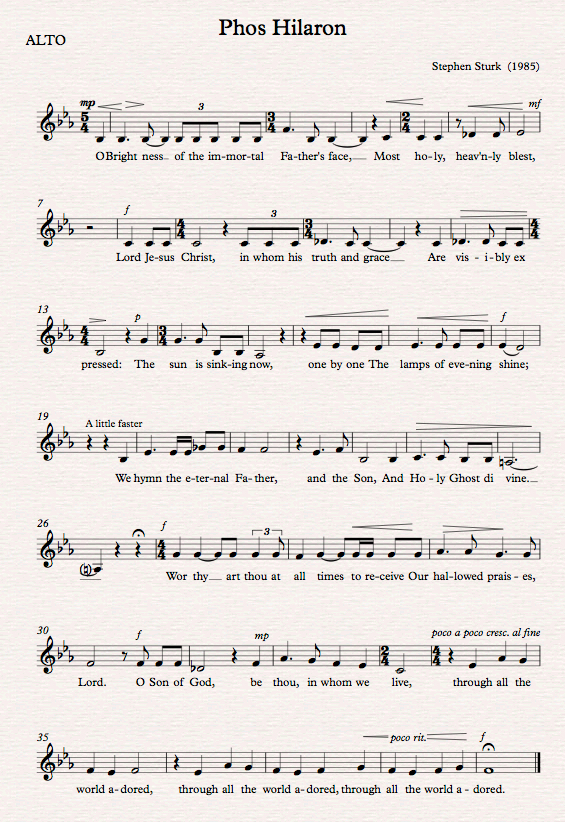 Audio – Bass Part