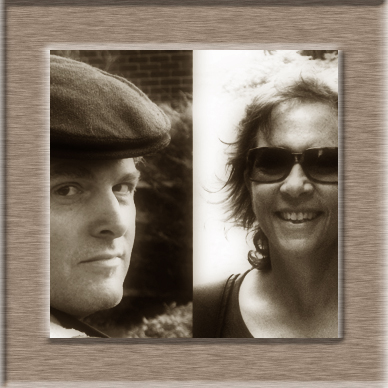 The reason behind Lewes Voice Works is to help you to continue to learn and experience the joys of singing with others and, hopefully, to become more carefree and confident in your singing at whatever level you choose to do it.
We meet every other Thursday night from 7:30 to 9:30 (actual dates can be found here on our calendar) at Christ Church in Lewes. We charge a termly subscription fee–– please see our Policy page for details.
Our sessions are usually constructed beginning with a 30 minute group voice lesson where we work on breath support and control, vowel placement and soft palate usage. Next we rehearse a piece of music, usually 3-part––Soprano, Alto, Bass––which is followed by a break. Wine and soft drinks are available during the break and we always have lively chat. Following the break we schedule in some basic musicianship––note and rhythm reading plus some sight singing––before returning to the music at hand. We will often end by singing a piece that we have worked on previously or by singing completely through the music we've worked on that evening. We try to choose music from a wide range of styles and periods so that everyone's tastes are catered to as much as possible.
The sessions tend to be very relaxed, friendly and completely non-competitive. Many warm friendships have been forged and maintained at our sessions.
If you are interested and want to speak to one of us further, please either email us at paulaustinkelly@gmail.com or ring on 01273 475532.
Thanks and we hope to see you there soon!
Paul
BIOGRAPHIES:
Paul Austin Kelly has performed leading tenor roles with the NY Metropolitan Opera, the Royal Opera, Glyndebourne Festival, and Milan's La Scala opera houses, to name but a few.  Originally a specialist in the Rossini repertoire, he frequently sang at the Pesaro Festival, and recorded several Rossini operas with the Opera Rara label.
On the concert stage, Paul has performed with the Kantanti Ensemble both in London and here in Lewes, singing songs by Richard Strauss and Britten's Serenade for Tenor, Horn, and Strings.  He has performed in Paris, at Amsterdam's Concertgebuow, at the Kennedy Center and Lincoln Center in the US, and throughout the UK and the rest of the world, doing repertoire from Bach and Handel through to Britten and Berg.
He is known to parents as the head of the award-winning children's music label, Walking Oliver, named after the Weimaraner who once accompanied Paul on inspiring walks across the Downs. Paul also spends time composing, teaching and recording in his studio,  and he blows a mean trumpet.  Zeke the dog howls along.
Carol Kelly has worked as repetiteur and vocal coach for various opera companies throughout the United States, including The Washington Opera and Glimmerglass Opera, and spent a year as chef de chant at the Opéra de Nice in France. She headed up the musical side of the Opera Workshop training programme at the prestigious Peabody Conservatory of Music, and is also known for her singing translations of operas, most notably for English National Opera's production of Khovanshchina, which she translated from the Russian.
A transplanted American, Carol has lived in Lewes for eighteen years, and has gained a local reputation as an entertaining performer, both at the OperaLite evenings she produces, and as a guest speaker. She maintains a full piano teaching schedule at home and at Danehill's Cumnor House School. Married to tenor Paul Austin Kelly, they are the co-directors of Walking Oliver, a recording label devoted to music for children.