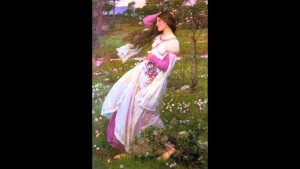 Here's one of the all time greats of English folk music.
From Wikipedia:
The lyrics are first found in publications as far back as 1787. A broadside in the Bodleian Library, Oxford dates from about 1803. Early editions are often referred to as "The Lamenting Maid" or "The Lovesick Maid".
It was only with William Chappell's publication in his National English Airs of c.1855-1859 that the well-known melody was first printed. The melody may be derived from an earlier song "The Forsaken Lover". Chappell wrote in his later Popular Music of the Olden Time:
"If I were required to name three of the most popular songs among the servant-maids of the present generation, I should say, from my own experience, that they are Cupid's Garden, I sow'd the seeds of love, and Early one morning. I have heard Early one morning sung by servants who came from Leeds, from Hereford and from Devonshire, and by others from parts nearer to London. The tune… was, I believe first printed in my collection…. from one of the penny song-books collected by Ritson, and it is curious that scarely any two copies agree beyond the second line, although the subject is always the same – a damsel's complaint for the loss of her lover."
Since there are bars of rests in this piece I've put in a click track to help you count bars, but just in the rests, not the whole song. There are 4 clicks before your initial entrance and I have left out the first bars rest at the beginning if you have them.
Early One Morning 3 part audio

Soprano Audio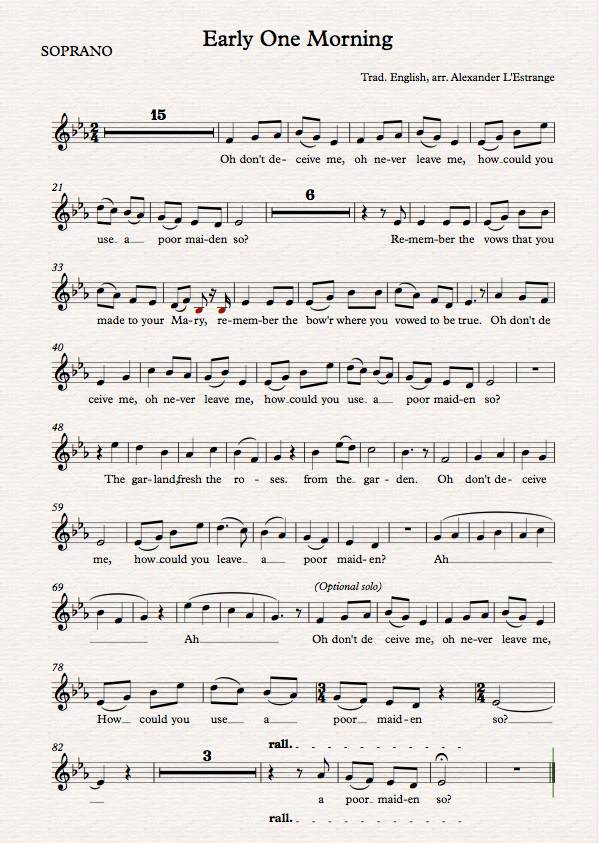 Alto Audio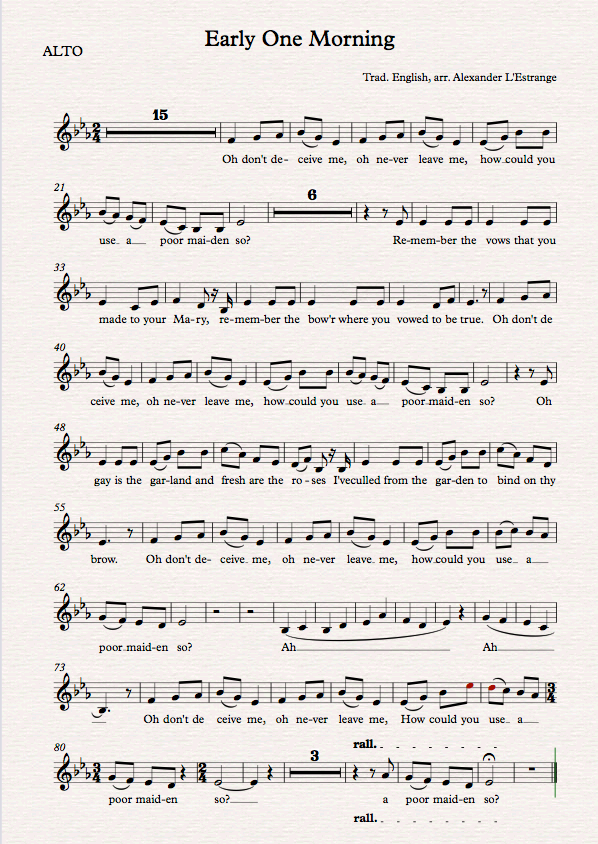 Bass Audio