Hello LVW-ers.  Seems we've started a mad rush on people organising singing groups in the area.  I've spotted no less than 5 advertising in the local rags now.  More opportunities for people to sing!  That can only be a good thing.
That being said, here's a new one for you to have a go at.  I think we may have some fun with this.  Don't worry too much about what Robert Burns words mean right now.  Let your imaginations wander.
First here's something of what it will sound like all together.
Audio clip: Adobe Flash Player (version 9 or above) is required to play this audio clip. Download the latest version here. You also need to have JavaScript enabled in your browser.
And here's a PDF of the complete score and individual parts that you can download and print, if you so choose.
Soprano Audio
Audio clip: Adobe Flash Player (version 9 or above) is required to play this audio clip. Download the latest version here. You also need to have JavaScript enabled in your browser.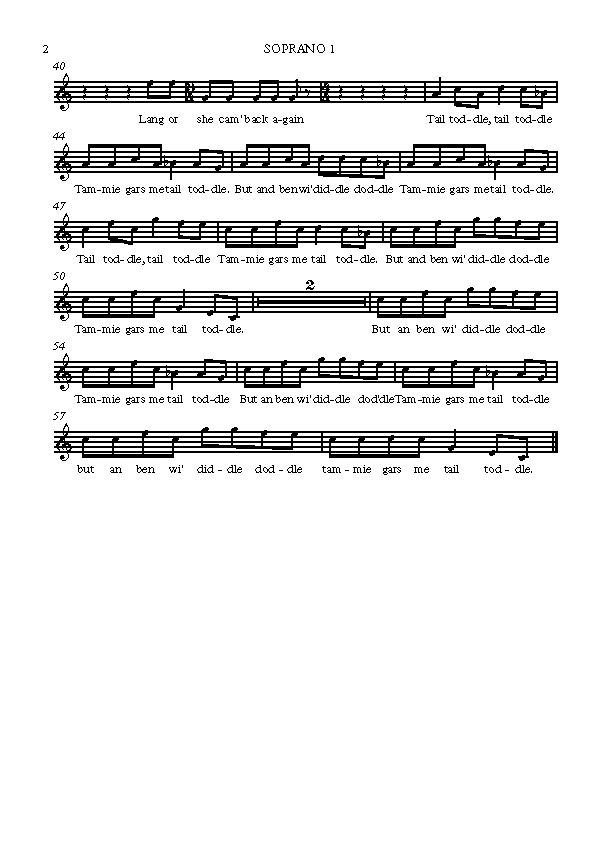 Alto Audio: 
Audio clip: Adobe Flash Player (version 9 or above) is required to play this audio clip. Download the latest version here. You also need to have JavaScript enabled in your browser.

Alto Part: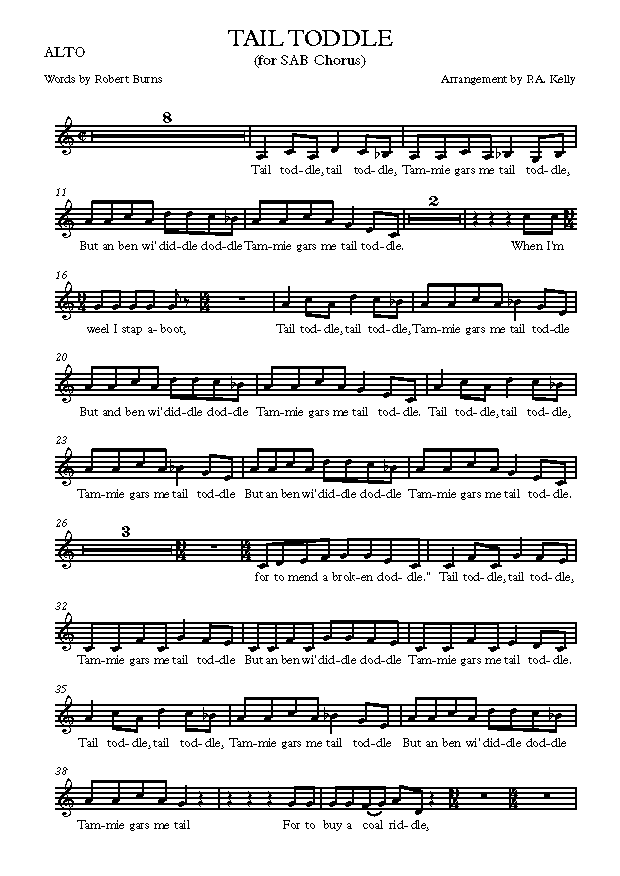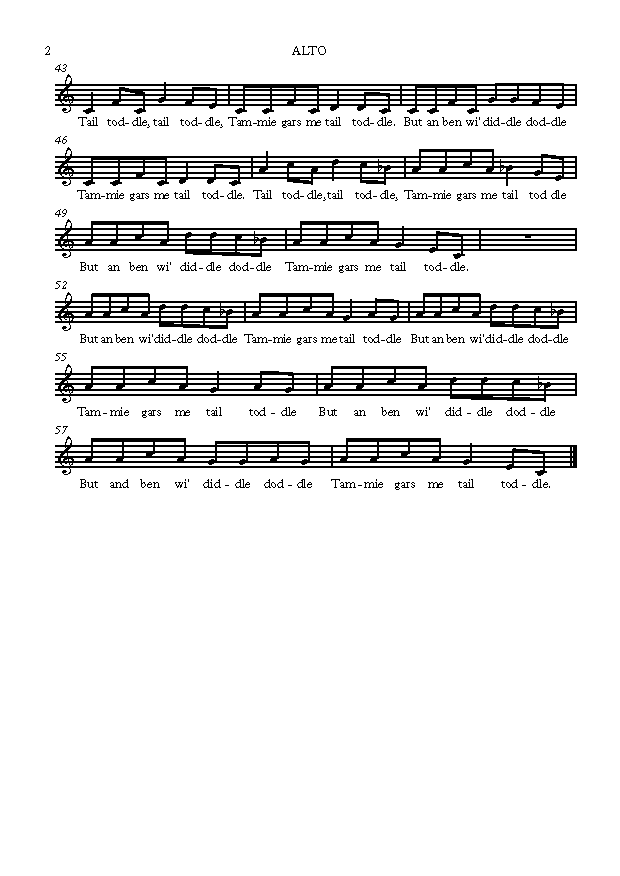 Baritone Audio: 
Audio clip: Adobe Flash Player (version 9 or above) is required to play this audio clip. Download the latest version here. You also need to have JavaScript enabled in your browser.
And Baritone part: