For all you LVW chocoholics, here is the breakdown of parts that make up this velvety bean.  Each audio part begins with a 4 count click-in.  I've exported these files at a higher volume for those of you who have been having trouble hearing them on your computer systems.  I hope this will remedy the problem.
*Please do report back or post a comment.  I love comments! 😉
First here is the audio for the whole schmear:
Audio clip: Adobe Flash Player (version 9 or above) is required to play this audio clip. Download the latest version here. You also need to have JavaScript enabled in your browser.
Then Soprano:
Audio clip: Adobe Flash Player (version 9 or above) is required to play this audio clip. Download the latest version here. You also need to have JavaScript enabled in your browser.
Audio clip: Adobe Flash Player (version 9 or above) is required to play this audio clip. Download the latest version here. You also need to have JavaScript enabled in your browser.
Audio clip: Adobe Flash Player (version 9 or above) is required to play this audio clip. Download the latest version here. You also need to have JavaScript enabled in your browser.
Audio clip: Adobe Flash Player (version 9 or above) is required to play this audio clip. Download the latest version here. You also need to have JavaScript enabled in your browser.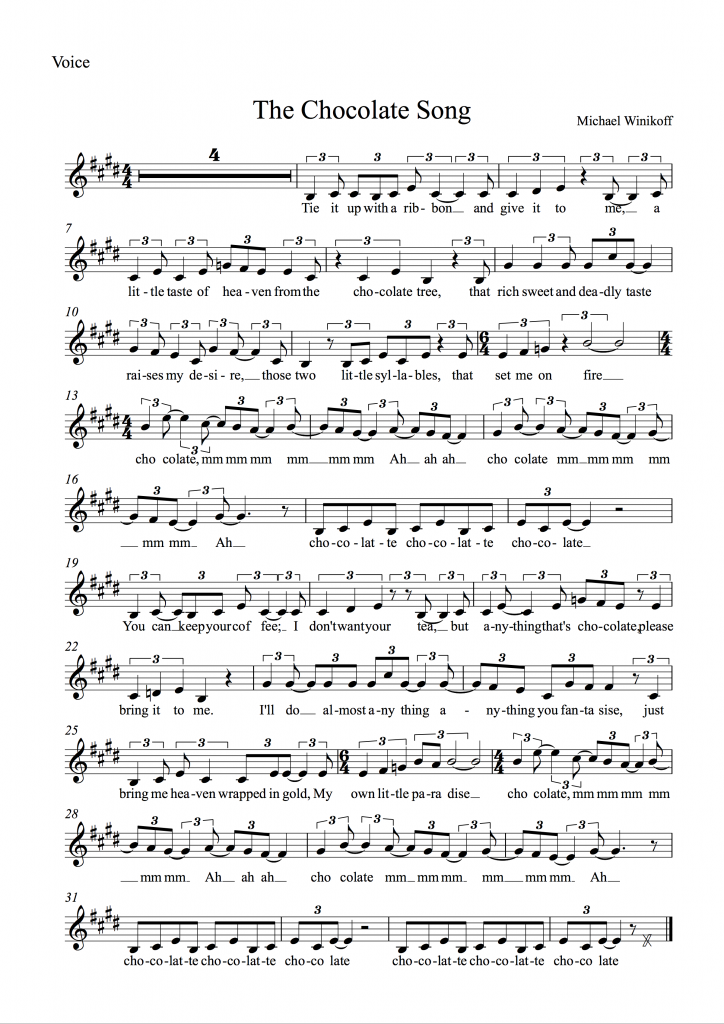 Don't let yourself get bogged down with the complex notation here.  Just listen to the track and get a feel for it.  Bon apétite!