*29 January, 2018––Please note that I have reworked the original audio files for you as the originals from way back when were woefully inadequate.  I've also added the above video of the King Singers doing a marvelous rendition for your enjoyment.  PAK
Dear LVW members, here are the parts and audio for Come Sirrah Jack Ho (Thomas Weelkes).  When you look at the parts you'll notice something strange––anyone? Anyone?  Yes, it's not in 6/8 as our class arrangement is!  It's in 3/4 time.  When you listen to the audio files, though, you'll find that although it is notated differently it is actually the very same arrangement.  It is a bit easier to read as 3/4 is a simpler way of notating a piece such as this.
I'm also including an audio of all 3 parts together so you hear how the harmonies work together and, as I did with Moon River, a PDF file that you can download and print out. Soon I will start putting up some performances of these songs for us to have a listen to, as well.  Have fun!
Come Sirrah Jack Ho – PDF file

All 3 Parts (SAB)

Soprano part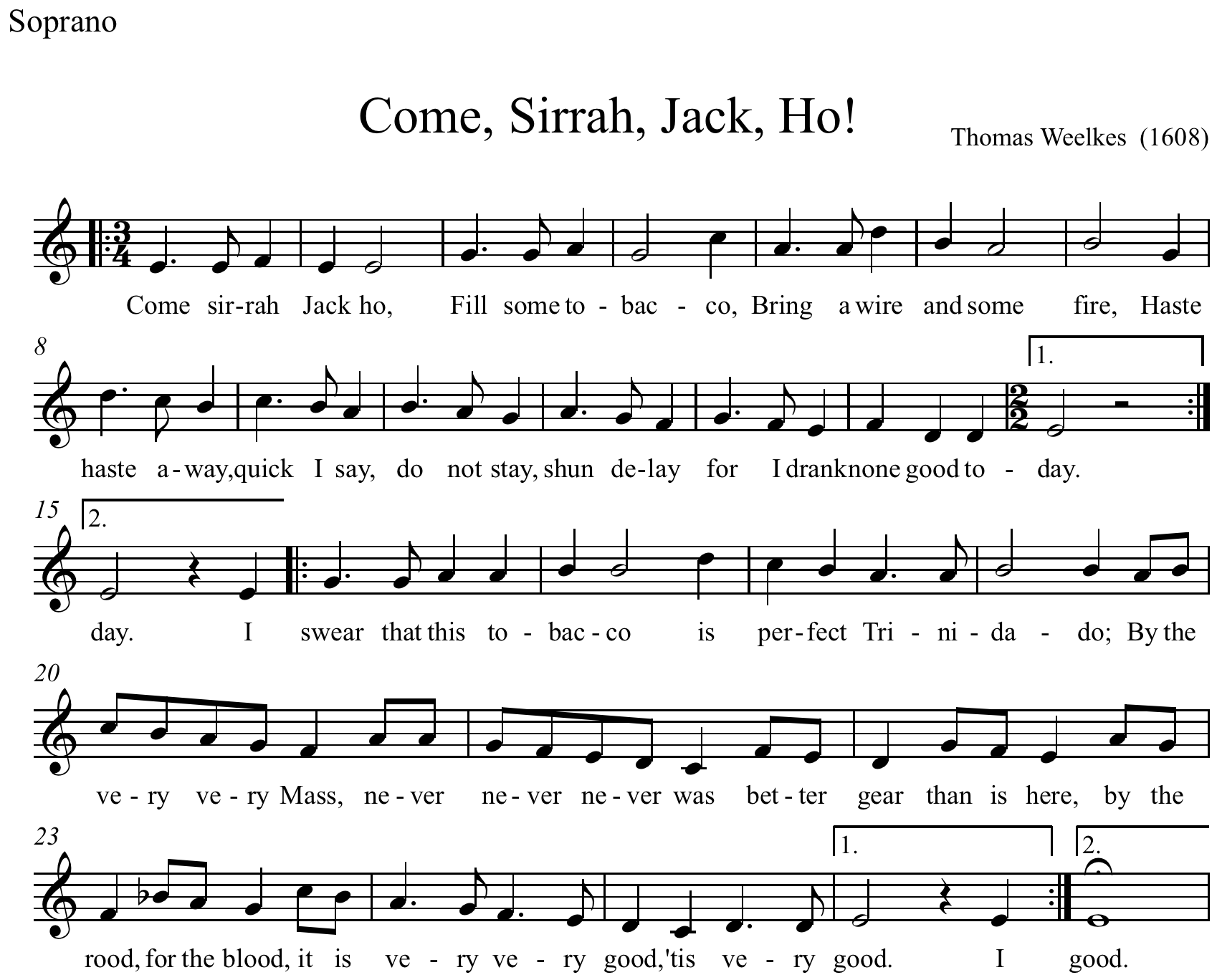 Alto Part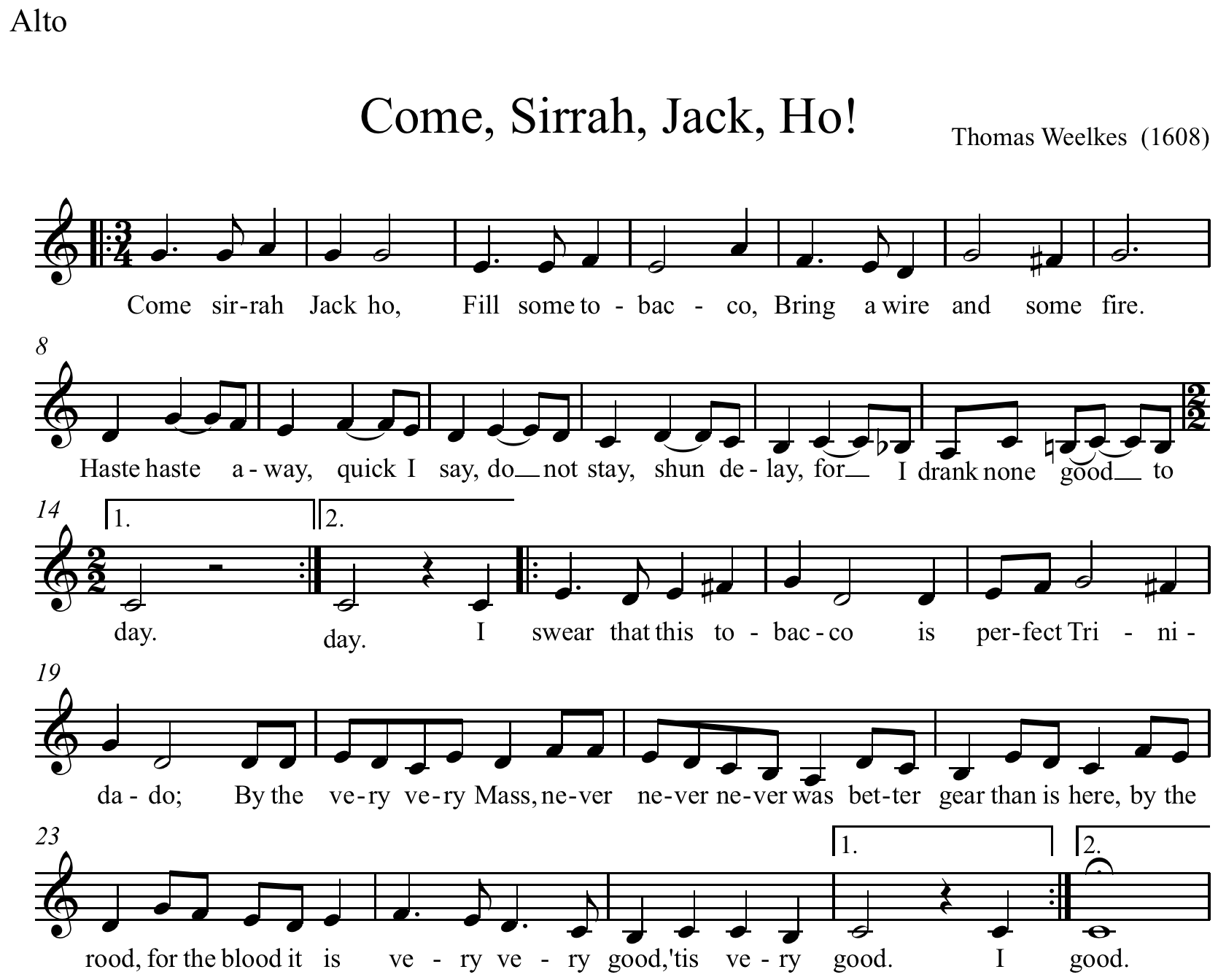 Baritone Part